Profile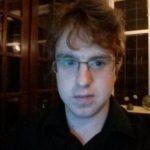 Alexander Allen
Thank you so much for your votes everyone. I'm really overwhelmed!
Curriculum Vitae
Education:

University of Nottingham, The Minster School, Southwell

Qualifications:

Degree in Physics Msci (Hon)

Work History:

University of Nottingham, Boots

Current Job:

PhD researcher
Favourite thing to do in my job: I love just getting to be at the cutting edge of physics and see things that others have never seen!

About Me

Energetic and highly interested in lots of things.

Read more

One of the biggest themes in my life has been music. When I was 8, I trained for 6 years as a cathedral chorister. I was in many singing groups for a lot of years but I also play piano and guitar. My tastes are eclectic and I try and listen to a lot of different things.

I enjoy reading a lot of different materials, both fiction and non-fiction, including history and popular science.

Finally I love food and drink and enjoy cooking for lots of people for big parties and small gatherings.

My Work

Working with a 2.5 metre tall machine to look for individual atoms and molecules.

Read more

I work in Nanoscience mostly with electron microscopes. This means that my work is mostly involved in working in a room with an 8 foot tall, stainless steel machine that is designed to look at the smallest things we can see – atoms and molecules. It's my job to see how objects behave so that we can bring new conclusions to all areas of life. This includes developing electronics and medicines.

My Typical Day

Hoping and waiting to see if things work... And using liquid nitrogen.

Read more

I'll listen to music or podcasts on my walk to work. When I arrive I make sure to do as much admin (such as replying to emails) as I can to get it all out of the way.

I will have had any sample I want to look at under the microscope prepared on the previous day as my samples are in a vacuum and cooled to liquid nitrogen temperatures. I will then scan samples to see nanoscale objects and try and do various things depending on my experiments. Some of these things have included:

Writing on the surface by removing atoms, moving molecules around into new structures, and seeing what will cause large changes in the arrangement of a surface.

As the day draws to a close I have to prepare my work for the next day as I might want to switch samples and it can take overnight for them to cool down to -200 degrees

What I'd do with the prize money

Investing in equipment to teach.

Read more

I would like to set up a teaching and exam preparation YouTube channel. The money would be spent on the appropriate microphone and camera set-up. This would allow us to look at topics in a more relaxed environment than a school and maybe ask and answer some of the questions that teachers don't have time to cover. There are some channels like this already but I would like to tie mine into tackling questions from past exams with a greater look at some of the underlying physics and not just a quick run through of calculations.

My Interview

How would you describe yourself in 3 words?

Methodical. Enthusiastic. Distractab---

What's the best thing you've ever done in your career?

Seeing a network of molecules on a surface to such resolution that you could see the chemical bonds. Literally like molecules you see in books.

What or who inspired you to follow your career?

All my teachers, lecturers and scientists in the media

What was your favourite subject at school?

Maths

What did you want to be after you left school?

I had no idea at the time!

Were you ever in trouble at school?

I would sometimes miss homework deadlines

If you weren't doing this job, what would you choose instead?

Engineering probably!

Who is your favourite singer or band?

Can't go wrong with Queen but always on the lookout for new stuff

What's your favourite food?

Cheese, definitely cheese.

What is the most fun thing you've done?

At work it was exploding a cloud by dropping boiling water into liquid nitrogen

If you had 3 wishes for yourself what would they be? - be honest!

A redo button (we'd all want that). More time. More energy!

Tell us a joke.

Why are elephants big, grey and wrinkly? Well, if they were small, smooth and white they'd be aspirins.
---
---
---